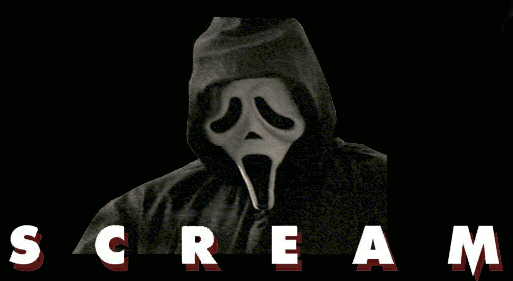 To best view this page, download this font: Britannic Bold
Cutfish.wav- "You hang up on me again and I'll cut you like a fish, understand"
Dethwish.wav- "You should never say who's there, don't you watch scary movies? It's a death wish. You might as well just come out here to investigate a strage noise or something"
Doulike.wav- "Do you like scary movies?"
Livralon.wav- "Liver alone"
Ovrzeals.wav- "Alright Billy, I guess I got a little to zealous, huh?"
Whereami.wav- "The question isn't, 'Who am I?'. The question is, 'Where am I?'"
Wrngansr.wav- "I'm sorry, that's the wrong answer!"
Rules.wav- There are certain rules to surviving a scary movie, and here's Randy to let us know what they are

Back to Kickass Vault

All sounds, fonts and pictures contained or linked from this site retain their original copyright as owned by their respective production companies. All sound files are for review, learning, and criticism or for review for movie purchase purposes. The folks who made The Kickass Sound Vault hold no responsibility or liability from misuse or abuse of these files. Email me here: khelben@concentric.net